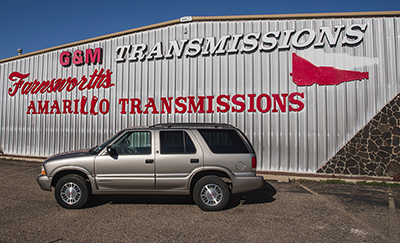 Nominate a single mother who needs a little help with reliable transportation. Tell us a little bit about her story and why you believe she should be given a free vehicle from G&M Farnsworth Transmissions.
We'll go through all of the stories submitted and if we chose your nominee, we'll help you surprise her with a free vehicle.
We ask that you please do not nominate yourself and that you keep the nomination a secret until the time of presentation.
Please complete and submit this form and we'll take care of the rest.
Entry deadline for this giveaway is December 4th, 2017
A little note about how this started.
My name is Gene Hurt and I own G&M Farnsworth Transmissions. My parents divorced when I was a pup. My mother then became a single mom raising four young children.
Mom married my dad before she graduated from high school. After having three children, she went back to school and graduated with her younger sister from Amarillo High School.
My mom worked at many jobs, including answering service operator, before going to school to become an LVN. She worked and took care of her four children working for private doctors and for St. Anthony's Hospital. She worked for St. Anthony's until the nuns sold the hospital and it became Baptist St. Anthony's, BSA. Even then, she worked for St. Anthony's Hospice.
My mom worked hard. We were poor, but we never knew the difference because we always had all we needed. She struggled, but never gave in to self pity. She knew what she needed to do to raise her children and she did it. Working hard and putting her children always first.
So, as you can tell, single moms have a special place in my heart. Nothing makes me more upset than to listen to someone complain, because they came from a single parent household. My mom accomplished raising four great kids.
My sweet mom passed away last year, so in honor of her, I want to pay it forward with a 2001 GMC Jimmy 4×4 donated to me by a customer. We rebuilt the transmission and cleaned the car up to give away to a single mom or single grandmom. A single mom or or single grandmother who has integrity, is honest, hard working and gives her all to her children or grandchildren.
Please nominate that special mom or grandmom by submitting the form above.